Why Buy at First Team?
Because Car Buying Should Be...
Welcome to First Team's No-Hassle,
Clean Deal Buying Experience
 
Our Philosophy is simple: 30 years ago we realized that people really didn't want to waste time at the dealership, be burdened with negotiating prices, or be surprised at the last minute with hidden charges. That's when we came up with "Clean Deal Buying".


Fast: You get our fair, low price right up front, on our website and on the lot. Plus you can save even more time with Buy Online - Skip the paperwork and work your deal online!

Fair: Our low Internet Market Value Price is set by the Virginia Market, not by us. We poll over 20,000 websites hourly to calculate the best, low price for every vehicle.


Easy:

100% transparent Internet Market Value Pricing and non-commission sales team means no hassles, no haggling, no surprises.

Together, we call it First Team's Clean Deal Buying Experience.
It's the Fast, Fair, Easy and 100% transparent way to buy and maintain your next new car!

Clean Deal Buying starts with a fast & fair low price, right up front, and much more...
First Team's Clean Deal Buying Experience begins with iMVP - Internet Market Value Pricing. You get a low price right up front, set by the Virginia market, not by us. With iMVP, First Team uses a third party source, Kelley Blue Book's Fair Market Value to automatically set our prices. No hassles, no haggling, no surprises!

But your Clean Deal Experience is more than just a low price right up front. Our no-pressure sales team members are here to help you find the vehicle that's right for you, and your budget. If you're not completely satisfied with your purchase, our 48-Hour Bring It Back Program allows you to exchange the vehicle within 48 hours for another model. And since we want to help make sure your investment stays in top condition, First Team offers our Lifetime Parts and Labor Guarantee... never pay for the same repair twice.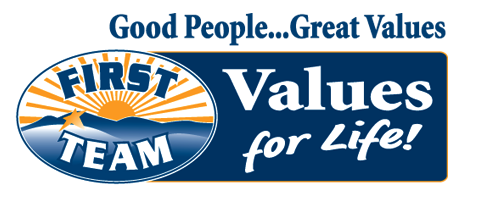 Plus Values for Life: Your engine and more, covered for life!
Nearly every vehicle we sell comes with our exclusive Values for Life Program as a reward for having your vehicle serviced at First Team. Your first oil change, engine, state inspections, car washes and more are covered for LIFE!