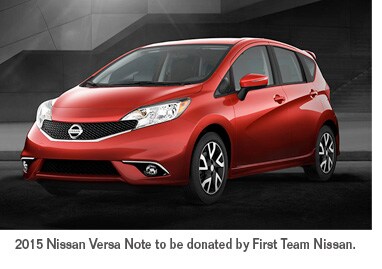 Roanoke, VA-
With prom season wrapping up, RAYSAC - Roanoke Area Youth Substance Abuse Coalition is gearing up for another After Prom Grand Finale, which is highlighted every year by awarding a new car to a local student. This year's Grand Finale will be held on Sunday, May 31st, from 1-4 pm. The event will be held at Tanglewood Mall, Roanoke. VA.
The event is held as incentive for high school students who remain at their after prom parties - where they are safe - until the very end.
"We have not had an accident that resulted in injury or death to a student at a participating high school since the program started 26 years ago," said RAYSAC Director Kathy Sullivan.
Again this year, RAYSAC will offer a new car to one lucky student. The vehicle is a red Nissan Versa Note donated by First Team Auto Mall. It is the 25th year First Team has donated a vehicle for the After Prom Grand Finale.
"We believe strongly in giving back to the community," said David Dillon, president and general manager of First Team Auto Mall in Roanoke. "Year after year, we hear from the students that the car is the incentive. We are happy to be part of a program that's working."
In addition to the car, two iPads will be given away and RAYSAC also guarantees that at least one student from each school will win a $100 gift card.
Thirty schools from across the region are participating this year. Each school will send four students who stayed to the end of their after prom party to compete for the car. Over 200 people are expected to attend.
For more information, contact Kathy Graham Sullivan at 540-982-1427, or visit the RAYSAC web site: www.RAYSAC.org