Roanoke, VA.
The Roanoke Valley SPCA will be holding its 3rd annual Tail Chaser 5k and 1 mile Walk on Saturday, March 28th! In 2014, the Tail Chaser 5k and 1 Mile Walk had over 250 runners and walkers with their canine companions participating. This year we hope to double the amount for human and furry, four-legged participants who take part in our event!
First Team Nissan is proud to sponsor this event. We know the importance of helping the SPCA to feed, house, and find homes for the countless wonderful pets that come to the shelters each year.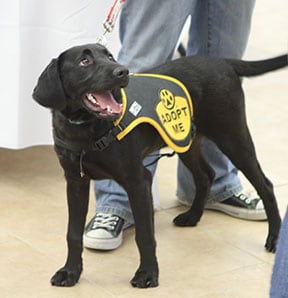 There will be announcements made for the top overall winners of the 5k and medals awarded, as well as, certificates awarded in a variety of categories to encourage and congratulate all our canine 5k participants!
We are encouraging participants to bring their well-socialized pets with them to this event to participate in the festivities. We do ask that pets stay on a leash at all times and that all pets must bring proof of rabies vaccination before being allowed to enter event.
Participants may register at the early packet pickup held at Fleet Feet Sports, 4347 Franklin Road, from 4:00pm till 7:00pm on Friday, March 27th or they may register on the day of the event at the Wasena Picnic Shelter from 7:30am -8:30am.
Registration fees:
Advanced - $25 (5K run and/or 1 mile walk); $5 canine companion
Day of - $30 (5k run and/or 1 mile walk); $10 canine companion
Each year between 1,800 and 2,000 animals at the Roanoke Valley SPCA find new homes. The Roanoke Valley SPCA relies on the generosity of our community businesses and individuals as well as grantors to raise the funds necessary to provide food, shelter, medical care, rehabilitation and companionship for thousands of animals while they await adoption into a permanent loving home. The SPCA does not receive operating funds from any municipality, state or national animal welfare group. That is why the Tail Chaser 5k and 1 Mile Walk is such an important event for this organization.
For more information about the RVSPCA and its services, volunteer opportunities or to make a donation, please call 540.339.WAGS (9247), or visit
www.rvspca.org.