Here's a fast and fun recipe for the whole family, a tasty dish that goes great with a springtime BBQ, watching a game or just hanging out with friends.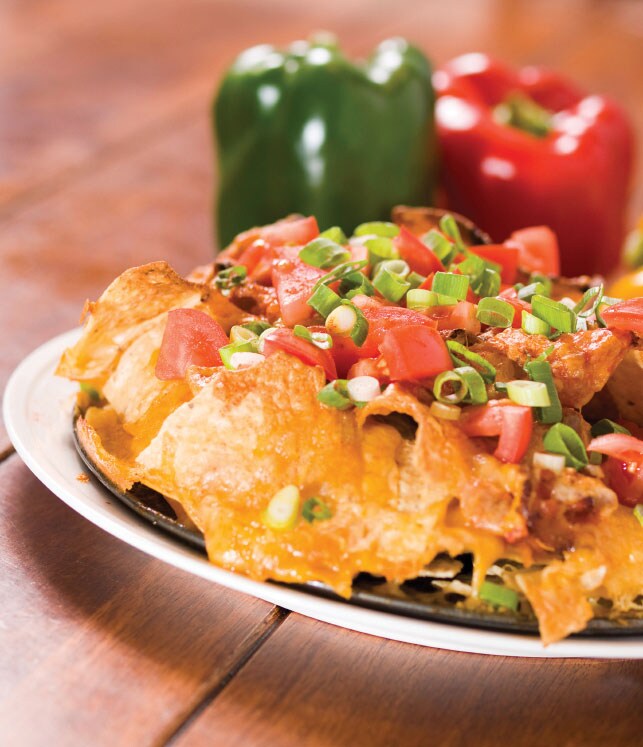 1 whole boneless, skinless chicken breast, cut into 1/2 inch cubes
6 green onions, sliced, white parts and tops separated
3 tablespoons olive oil
2 cloves garlic, crushed
1/2 tspn ground chipotle seasoning
2 tblspn ground chili seasoning
1/2 tspn paprika
1 tblspn garlic powder
1/4 tspn salt
1/4 tspn black pepper
1/2 oz lime juice
1 cup chunky salsa
Yellow Corn Tortilla Chips
8 ounce package shredded Cheddar/Monterey Jack cheese blend
1 large tomato, diced
1 small red or white onion, diced
Jalapeno Pepper Slices
Directions
Preheat oven to 350 degrees
Heat the oil in a large skillet over medium heat. Stir the garlic, white parts of the green onions, chicken, lime juice and the seasonings. Toss until well coated with oil and cook until chicken begins to brown. Add water (about a tablespoon at a time) to deglaze as necessary.
Arrange tortilla chips on an oven-to-table platter. Spoon the salsa over the chips, then the chicken mixture over the salsa. Top with Cheddar/Monterey Jack cheese blend. Bake in the preheated oven about 10 minutes, until cheese has melted. Remove from heat and sprinkle with green onion tops, onion, jalapenos and tomato before serving.
Extras: For a vegetarian version replace the chicken with warmed refried beans or black beans. For a beefier version use canned or homemade chili, shredded beef, ground beef or venison in place of chicken. Or go crazy and add everything!