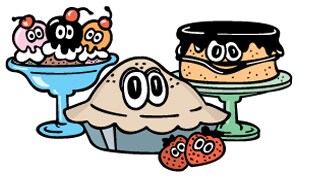 Here's an off-the-wall treat that brings a little bit of the tropics to your Christmas snacking. It's fun and easy to make, but be warned: This is a sweet, sugary, fruity delight that's meant to be a once in a while treat only!
Ingredients:
2-4 Red Apples
2-4 Oranges
1-2 Can Pineapple rings or chunks
2-4 large bananas
2 Kiwis
1-2 16 oz bag of a shredded coconut (sweet)
1-2 16 oz bag of dark chocolate chips
1 small bag red & green chocolate chips or sprinkles
Slice the apples and bananas into 1/4" slices. Slice the orange into wheels and remove the peel.
In a large, deep baking dish or tin serving pan, layer the fruits and sprinkle the coconut and chips in this order:
Oranges
Apples
Pineapple
Dark Chocolate Chips
Bananas
Coconut
The pan should be deep enough to make two layers. Sprinkle some red & green chips or sprinkles on the top layer and decorate with Kiwi. Serve immediately!